Our Office
Tommy Le, DDS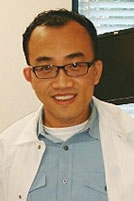 Dr. Le graduated from UC Irvine with a bachelor's degree in biological sciences. He attended USC School of Dentistry and earned his Doctor of Dental Surgery (DDS) in 2008. Dr. Le has participated in many community dental services. He has experience in many dental corporations and private dental offices. Dr. Le is an active member of the ADA, CDA, and OCDS. His areas of expertise are cosmetic and family dentistry, which includes wisdom teeth extraction, veneers, tooth-colored crowns and fillings, root canals, implants, and dentures. His goal is to become the dentist who can provide the best care for his patients. Although he has a lot of experience, he's constantly striving for better skills and updating his office with new technologies.
Personal Quote: "I know that most people do not like going to the dentist because of the fear of pain and cost, but I promise that your experience will be totally changed when you're under my care. Nervous and anxious patients love me here because I'm well known for being very gentle and skillful. When I was little, I grew up in a low-income family and had a dental phobia, so my dream was to conquer that fear and to show others that they can overcome that as well. I conquered my fear, and now I want to make my dental care gentle and affordable, so everyone can feel comfortable going to the dentist to have healthy teeth and a beautiful smile."
---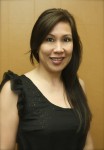 Rica R. Biagan, DDS
Dr. Biagan graduated from UCI in 1993 with a B.A. in Psychology and a B.S. in Biology. She attended UCSF School of Dentistry and obtained her D.D.S. degree in 1998. Dr. Biagan has continued to stay abreast with the current advances in dentistry with numerous education courses. She is certified in Implant Dentistry, soft tissue Laser Dentistry, and in the technology of invisible braces, called Invisalign.
Since 2000, Dr. Biagan has lived in Irvine with her husband, Raymond. They have three children, Kyle, Kate, and Drew. Together they enjoy many outdoor activities and short trips.
With her educational and family background, Dr. Biagan strives to provide gentle and personalized care for you and your family.
---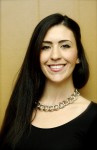 Natasha, Office Manager
Natasha brings eight years of experience in dentistry to our office. Our office manager since 2012, Natasha is very knowledgeable about all faces of dentistry and enjoys sharing her knowledge with our patients. She helps coordinate our patients' insurance benefits, from co-payments to specialty referrals, and also explains how affordable dental care can be. Natasha is always willing to put together an affordable plan of action to show our patients how they can achieve a healthy and beautiful smile.
Natasha sincerely enjoys working at a practice where everybody is treated with the highest standard of care regardless of insurance. Being a part of Fountain Valley Dental Esthetics makes her feel like part of an extended family. Together with the rest of our team, she works to take the fear out of dentistry, to respect your time, and to make the treatment you need financially available. Natasha loves what she does and will do everything she can to make sure that our patients are happy and healthy.
In her spare time, Natasha loves visiting the beach and travelling. She and her husband (her high school sweetheart) have three pets that keep them very busy.
---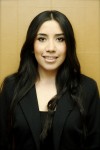 Perla, Schedule Coordinator
Our schedule coordinator, Perla, joined Fountain Valley Dental Esthetics in 2012. As a bilingual member of our team, Perla helps both English- and Spanish-speaking patients have a comfortable experience. Perla feels very lucky to be part of such a friendly and professional team who is dedicated to working together. Along with the rest of our team, Perla does everything s can to make our patients feel comfortable and to make all appointments run smoothly. Her goal is to respect your valuable time and have every person walk out of our office with a smile on his or her face.
In addition to being our schedule coordinator, Perla has also completed a dental assistant course and can assist our dentists as necessary. Her spare time is often spent travelling, playing soccer, and enjoying outdoor activities.
---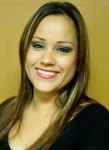 Azucena, Dental Assistant
Azucena has been assisting at our office since 2007. With the rest of our team, Azucena helps to make every visit to Fountain Valley Dental Esthetics pleasant and comfortable for each patient. Azucena is X-ray-certified, CPR-certified, and certified as a dental assistant, which means that she can provide every visitor to our office with the best care. When she is not at the office, Azucena enjoys spending time with her family at the beach. Her family consists of her, her husband, and their three amazing kids.
---